We scientifically enhance the Essence of Silem (Perilla Nepale's name) through CROP®, the innovative biotech platform with which Aethera Biotech guarantees cosmetic ingredients with a true sustainable efficacy. We obtain an enhanced biotech phytocomplex, faithful to the Mother Plant, titrated and standardized, in which the synergistic action of all metabolites is combined with the total absence of environmental contaminants, solvents and preservatives.
CROP® PHYTOCOMPLEX:
our secret to enhance the equilibrium between molecules
ReSILiEMcare CROP®-G is the perfect connection between Science and Nature at the basis of Aethera Biotech: a standardized phytocomplex of Perilla frutescens from meristematic cell cultures capable to restore skin barrier and mucosa integrity.
ReSILiEMcare CROP®-G is a powerful ally to rebalance the functionality of the skin and mucous membranes.
We protect the skin's defenses
In recent decades, the female metabolism, which is so linked to hormonal balance, has been put to the test. Pollution, endocrine disruptors, and general stress are just some of the factors that can affect women's hormonal balance. Among the consequences of hormonal imbalance are early puberty, fertility problems, hormonal acne, endometriosis, and hypothyroidism. Indeed, levels of female hormonal disorders seem to have exploded in recent years, significantly impacting women's overall health and a direct impact on skin well-being.
The highly standardized phytocomplex ReSILiEMcare CROP®-G is particularly indicated for pre- and post-menopausal women with problems of vaginal dryness, irritation and loss of tone acting with an innovative mechanism and demonstrating in vivo to maintain epidermidis and mucosa integrity and firmness.
An innovative mechanism to maintain skin barrier functions
ReSILiEMcare CROP®-G is a phytocomplex derived from meristematic cells of Perilla frutescens and it is titrated and standardized in the unique and patented association of polyphenols and anthocyanins.
It acts by increasing the skin barrier proteins and tight junctions formation through the reduction of TNF-α via a c-Jun N-terminal kinase-dependent pathway. This rebalance of skin barrier is translated into an increase of integrity and compactness of vaginal mucosa.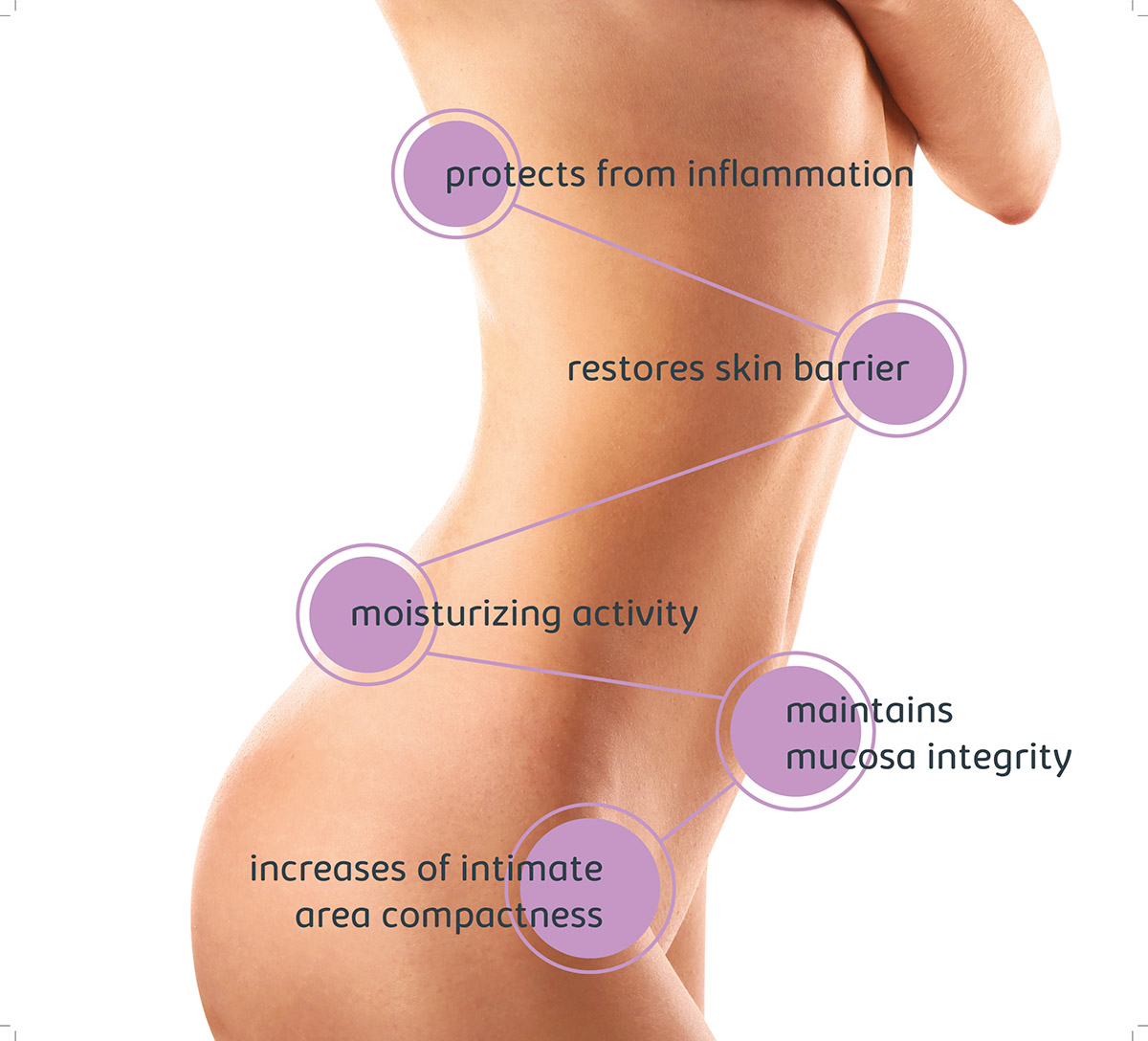 ReSILiEMcare CROP®-G
ReSILiEMcare CROP®-G is a natural derived and eco-sustainable active ingredient that can be used in many different cosmetic product formulations, particularly indicated for pre- and post-menopausal women with problems of vaginal dryness, irritation and loss of tone.
In vivo a soothing intimate cream and an innovative formulation of an intimate tissue mask have been tested against placebo for an application idea of new products in a niche trend market. ReSILiEMcare CROP®-G for the innovative mechanism of action acts upstream of the barrier proteins production chain increasing mucosa hydration and compactness.
ReSILiEMcare CROP®-G can be also used in products for dry and sensitive skin, where there is a loss of barrier function and a reduction in hydration, for its ability to increase tight junctions expression, directly related to the maintenance of skin integrity, and to increase hydration and decrease TEWL.