we bring innovation to a practice as old as that of mankind: plant cultivation Studying Nature in its smallest details to understand the most intimate mechanisms and replicating them in our laboratories using the most advanced technologies, obtaining safe, standardized products with the minimum environmental impact: this is the mission of Aethera Biotech with the desire to respond to new global challenges in terms of sustainability, quality and safety, for the mankind and the Planet.
Since 2016, adopting the open innovation model, we are able to reap the benefits of the plant kingdom by making them available and accessible always, in a sustainable way and with unparalleled quality standards. Our generating force is already perceived in the logo: a spiral, a symbol of change, which comes from a seed and evolves, giving life to active principles from in vitro plant cultures of meristematic cells.
the perfect connection between Science and Nature

Through the CROP® biotechnological platform developed by Aethera Biotech, Science guides Nature by bringing the meristematic cells to produce the best possible result, without changing their balance, and guaranteeing a standardized phytocomplex.
The products, also developed in partnership with the customer, are original and totally green, innovative and patentable, and therefore highly competitive on the market.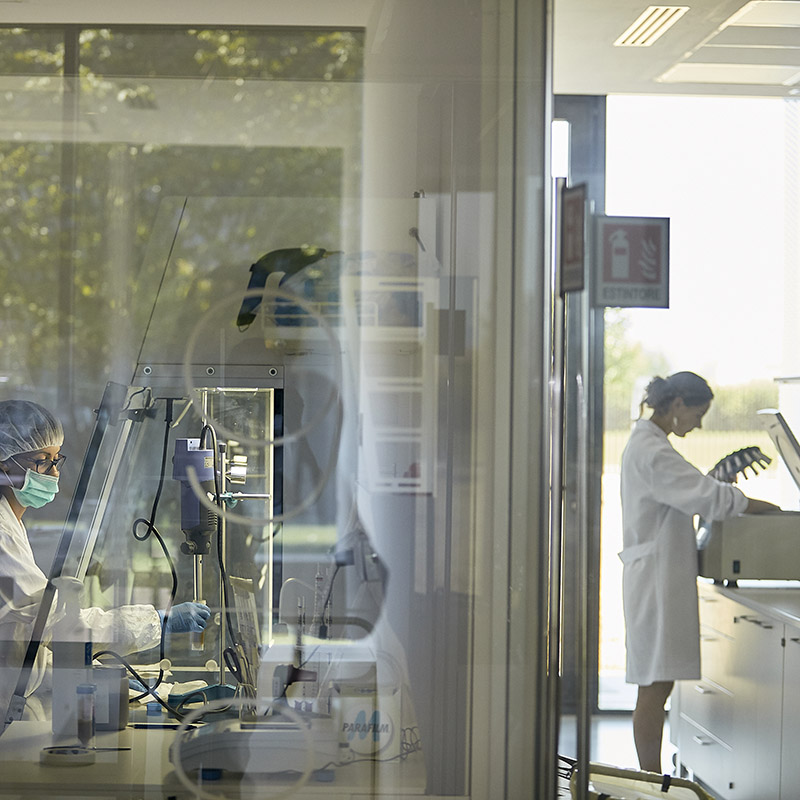 a whole knowledge-intensive team…
Aethera Biotech is a team of people with a diversity of skills and competencies: seniors with many years of experience in the industry and a clear vision of the potential and benefits that biotechnology can provide, and juniors with the creative drive of young researchers. A knowledge-intensive group with 75% of graduates and 15% of staff in connection with important Italian universities.
Visionaries – or dreamers – but also stubborn and practical engaged in the development of an industrial reality that is a model of that green economy capable of producing in full respect of the environment, plants and humans.
…in the innovation strategy of Cereal Docks, benefit corporation
We are part of the Cereal Docks, benefit corporation, one of the main European players in the first transformation of agricultural raw materials in about 40 years. The Group holds a recognized leadership in the creation of traced and sustainable supply chains, producing vegetable ingredients for applications in the foods, pharmaceutical, cosmetics, animal feeds, technical and energy sectors.
Since 2016, the philosophy and technology of Aethera Biotech have brought further value to the innovation strategy of the Group, completing a vision of a Benefit Corporation, that looks to an increasingly safe well-being combining the goal of profit with new purposes of common benefit and formalizing the commitment to generate a positive impact on society and the environment, today and in the future.