ForsINgen CROP®-G
Rebalancing for a global purity effect
ForsINgen CROP®-G is a highly concentrated standardized phytocomplex of meristematic cells of Forsythia suspensa titrated in total polyphenols expressed as verbascoside equivalent.
ForsINgen CROP®-G is a raw material verified by ECOCERT GREENLIFE, compliant with the COSMOS Standard.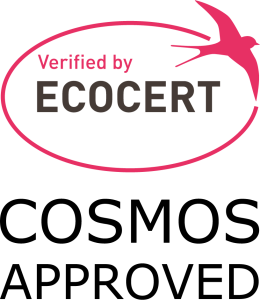 claims suggestions
Deep balancing action: antioxidant and anti-inflammatory activities for scalp and skin
Sebo-regulation effect, especially for acne prone skin; dedicated to imperfect and damaged skins, to improve the skin perfection, reduces skin blemishes helps to develop a more uniform and velvety complexion
Restores well-being to the scalp thanks to its anti-inflammatory activity and strengthens the hair by acting on the dermopapilla.
mechanism of action
The production of fatty acids characterized by a significant increase of IL-1 and occur during the development of acne. Lipid peroxide augmentation would be the one responsible for the progression of inflammatory changes from comedones, promote the production of proinflammatory cytokines and activate peroxisome proliferator activated receptors (PPARs), nuclear hormone receptors which play essential regulatory role in lipid metabolism and inflammation. Verbascoside could use the same pathway as PPAR-α agonists in inflammatory diseases.
in vitro testing
Cellular vitality on hair follicles dermopapilla
in vivo testing
Sebum regulating activity
Reduction of acne severity
Increase of skin hydration
Reduction of trans epidermal water loss (TEWL)

product specification
The Mother Plant of Forsythia suspensa, capable of generating specific substances useful for its growth and development within an ideal phytocomplex, is carefully selected and certified by DNA fingerprint technique.
Forsythia suspensa, variously called the Chinese golden bell tree, or Green Forsythia is a species of flowering plant in the genus Forsythia in the Oleaceae family. In the language of flowers, it indicates fleeting beauty due to an extremely short but very showy flowery. The fruit is antibacterial, antifungal, antispasmidic and emmenagogue. It is traditionally used in Korea to treat various inflammatory conditions.
| | |
| --- | --- |
| INCI | Glycerin, Forsythia Suspensa Callus Lysate |
| Active compounds | Total polyphenols expressed as verbascoside equivalent ≥ 0,16% W/W by UPLC-DAD |
| Appearance | Light brown liquid, characteristic odour |
| Concentration use | Starting at 0,15% W/W |