Personal Care
sustainability for the environment and for the skin In our laboratories we replicate the patient doings of Mother Nature with both intelligence and dedication, without claiming to change or dominate this work. We have optimized a totally eco-sustainable and certified model, capable of reaping the benefits of the plant kingdom for mankind:
this is what we love doing.
The primary and secondary metabolites of our phytocomplex work in synergy to maximize the effect of the actives, guaranteeing a sustainable efficacy approach for the skin.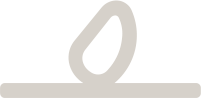 our products
Transparency is in our values, even declaring why it works.
We guarantee the real and constant concentration of the metabolites responsible of the biological activity of interest. Discover how our Sustainable Efficacy, the exclusive line of meristematic standardized cosmetic ingredients and vegetable oils from the best controlled organic supply chain, can meet your future challenges and needs.