LinumLymph Oil is an organic virgin linseed oil exclusively obtained by cold pressing of Linum usitatissimum seeds according to a production process that is the result of a sustainable, traced and responsible Italian supply chain. Particularly rich in polyunsaturated fatty acids, it offers a strong emollient and nourishing action, resulting effective in restoring the natural beauty of skin and hair.
lymph oil
the cosmetic line of virgin vegetable oils from organic supply chain
The essence of plants in a line of vegetable oils that meets the needs of health and wellness of people, in a context of quality, safety and standardization.
The Lymph Oil of Aethera Biotech are the result of a careful selection of the best oils for cosmetic use from organic farming, to offer the customer traceability and safety of origin, and a production that respects the ecosystem, soil fertility and biodiversity.
The age-old tradition of oils for skin care and hair brings new lifeblood in this line: the mechanical process of cold pressing ensures nature and quality resulting in certified organic products, rich in fatty acids and antioxidants, with many cosmetic properties.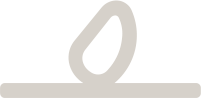 our products