Dorella Lymph Oil, derived from the cold pressing of Camelina sativa seeds from an Italian supply chain, is an oil particularly rich in polyunsaturated fatty acids and plant sterols.
Its soothing and repairing action gives new softness and shine to dull hair and dehydrated and reddened skin. It also has nourishing properties on the scalp.
The optimal balance between omega-3 and omega-6 fatty acids, in favor of the omega-3 content, makes it suitable for use on sensitive and atopic skin. The high content of plant sterols gives a soothing action and the high antioxidant power makes it particularly stable to oxidation.
DorellaLymph Oil Organic is a raw material assessed by ECOCERT GREENLIFE, complying with COSMOS CERTIFIED standards.
lymph oil
the cosmetic line of virgin vegetable oils from organic supply chain
The essence of plants in a line of vegetable oils that meets the needs of health and wellness of people, in a context of quality, safety and standardization.
The Lymph Oil of Aethera Biotech are the result of a careful selection of the best oils for cosmetic use from organic farming, to offer the customer traceability and safety of origin, and a production that respects the ecosystem, soil fertility and biodiversity.
The age-old tradition of oils for skin care and hair brings new lifeblood in this line: the mechanical process of cold pressing ensures nature and quality resulting in certified organic products, rich in fatty acids and antioxidants, with many cosmetic properties.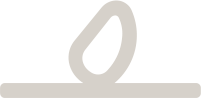 our products